CAT 2019 - Do's and Don'ts for Preparation
Eptitude Admin
- 4 years ago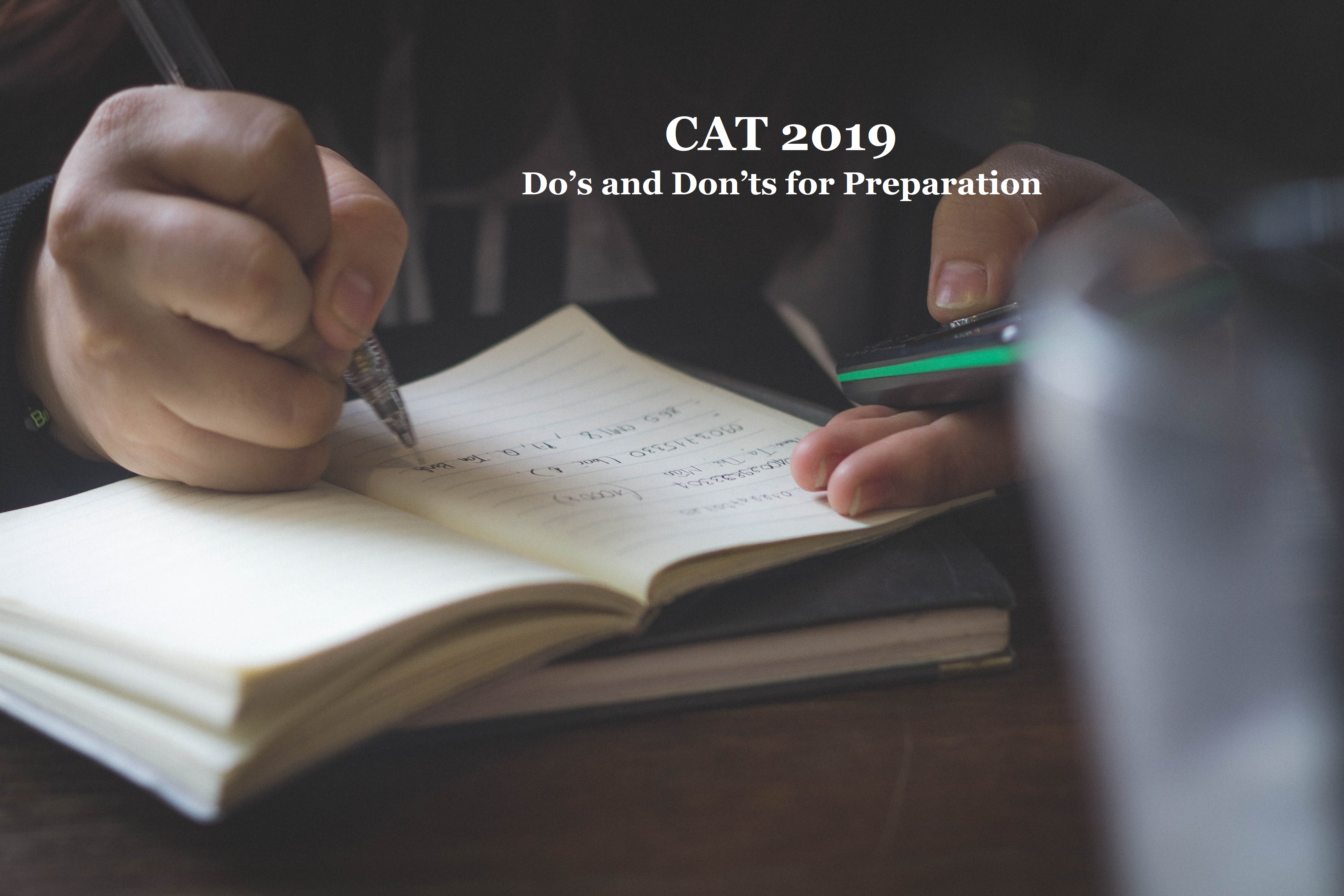 CAT entrance exam often seems very tough for students, but when it is well planned it'll be easy to face the exam. When you have a proper strategy, it will not only help in facing the exam with confidence but you will also be able to score well. Here are some Do's and Don'ts that you must follow for your CAT preparation.
Do's
Read: Reading not only helps in expanding the vocabulary but it also helps in increasing the reading and analyzing speed. This will eventually help in reducing the time taken or in other words it increases the efficiency in hand.
Record: When preparing for the exam it is always recommended to note down the important points and highlight the formulas. So that when you need to go through a particular concept again you don't have to go through the whole book. This will be helpful for those who prepare in a very short period.
Time Yourself: It is good to be time conscious so that you will be able to complete the question paper within the stipulated time.
Take Multiple CAT Exam Mock Tests: Taking CAT Mock tests will not only help you in identifying your weak areas and determining your speed and accuracy but will also familiarize and prepare you for the online CAT Exam environment. You can make use of many CAT mock test series online.
Focus On Accuracy: As the CAT exams have negative marking instead of trying to attempt everything it is better to focus on the concepts that you are confident about. A proper revision will give you that conviction. On top of all this, you will also require proper rest to have a proper state of mind.
Don'ts
Don't Forget To Plan A Timetable: It's always recommended that one should have a clear plan and structure for their preparation of the CAT exam. So plan a schedule and work accordingly.
Don't Attempt Too Difficult Questions: As mentioned earlier the CAT exams have negative marking, so it is better to avoid difficult questions. You can also download CAT mock test papers for free.
Eptitude provides the best study material, dedicated faculty and a positive environment to study. Our content team has developed the course curriculum after analyzing past year papers. Join us now to prepare for your CAT exams.
Comments