How to prepare for CLAT (Special focus on GK Preparation)
Eptitude Admin
- 4 years ago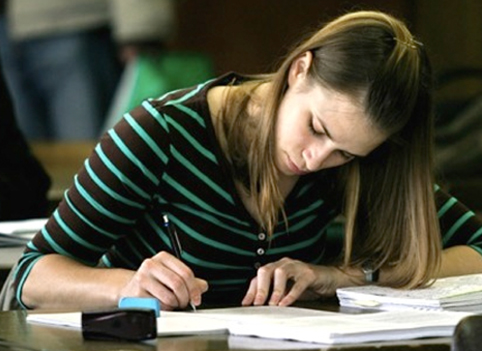 "CLAT se darr nahi lagta sir, GK se lagta hai" (a CLAT aspirant)
General Knowledge is a vast ocean which has a start but no end, though a systematic approach will let you sail through it! (Team Eptitude)
The Common Law Admission Test (CLAT) is the all India Law entrance exam for admission to National Law Universities (NLUs) of India.The exam consists of 200 multiple choice questions with single answer correct. Out of all other sections, one section is of General Knowledge and Current Affairs which is of 50 marks i.e. it comprises of 25% of the total marks.
The General Knowledge part includes the current affairs and the static general knowledge questions. It is a second section in the paper. The candidates are tested on the general awareness and the knowledge on current affairs.
For CLAT preparation General Knowledge may seem like an unexplored planet, which is full of mysteries and uncertainty. But, in reality, it is not.
It is simple and requires practice and consistency.
G.K. is a subject which requires a lot of effort because of the expanded scope of questions which includes static G.K. as well as current affairs.
Ideally 10 Minutes should suffice to complete the 50 questions under this section. That's the time which should be undertaken by an aspirant of CLAT to solve 50 questions in this section. In an exam like CLAT, where effective time management is the key to cracking it, these 10 minutes have the ability to change your entire career graph and getting you through the best law colleges in India.
The section is divided into questions from both Current Affairs and Static GK. Current Affairs is essentially going to be the stuff out there in mainstream media over the entire year. On the other hand, when it comes to Static GK, the paper can have questions from any sphere of life!
Current 'Affairs' in CLAT
Mugging up will not help for law entrance. Forget every affair other than the affairs of India and world, or atleast make an effort to do so. I have tried to equate the sources from which you should study to the types of affairs that one has in life. And an aspirant while preparing for CLAT has to be equally habitual in going through the resources mentioned below to get hold on current affairs.
Thus, the three quintessential affairs in the next one year of life should be with:
1. One Newspaper: Should be treated as your life partner during preparation time. Preferably should be 'The Hindu' or any other which gives an interest in knowing about the world around.
Requires daily attention, can be boring at times, nevertheless, it is indispensable. Also, on a more serious note, it helps immensely, if you note down stuff from the paper for revision before the CLAT-day.
Editorials are a must which in no way deserve to be left out.
2. One Monthly Magazine: Should be treated as your extra cover. Do get a copy of Pratiyogita Darpan/Civil Services Chronicle.
Needs weekly attention, but have to align well with the newspaper reading as both go hand in hand. And in case you are starting now, try getting hold of the earlier copies from past months.
3. One Annual Magazine: Should join the scheme of things at the turn of this year. Either Manorama or its sister, Panorama, will do. Try getting hold of 'The Hindu- Diary of Events' which is a neat round-up of all that has happened in the preceding year.
So, you need to juggle between all three ('The Hindu', PD and Pano/Mano) and juggle sensibly, giving adequate attention to each, while working your way to the magical figure of 40 in this section.
Besides the above affairs, you can also have occasional dalliances with various supplements from different online sources or your CLAT coaching. In addition, if you want and if you have time, you can also follow a magazine like Frontline or Outlook.
Static GK for CLAT - download the GK - Static supplement of Eptitude
Aspirants need to have a sound knowledge base in diverse areas. They should broadly divide their areas of study into History, Geography, Science and Technology, Sports, Socio-economic developments, Indian polity and governance and World politics. School textbooks on these subjects along with thorough reading of India Year Book will help in quickly learning such information. Also, practicing past years papers is a great way of learning what is important and what kind of static GK questions one should prepare for.
At Last, Chris Bradford has rightly said "Tomorrow's victory is today's practice."
download the GK - Static supplement of Eptitude
Comments