STRATEGY FOR THE XAT EXAM
Eptitude Admin
- 3 years ago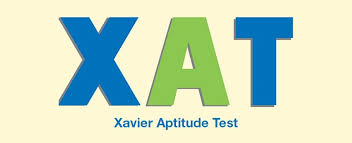 The XAT, conducted by XLRI, is the last exam in the MBA Entrances "season". With many colleges accepting XAT scores, it is also a pretty important one for many-an-aspirant. But then, this is also an exam which regularly sneaks in a fresh tweak or two in the exam & scoring pattern every year. Having a broad plan and reacting well to challenging situations are much needed to tackle this exam.
XAT EXAM PATTERN:
The XAT 2020 will be conducted in online mode and will comprise of the following sections:
Verbal and Logical Ability (VA & LR)

Decision Making (DM)

Quantitative Ability & Data Interpretation (QA & DI)

General Knowledge (GK)
Note: The essay section in Paper-2 was scrapped in 2019!
While the XAT website (www.xatonline.in) does not explicitly mention the section-wise number of questions or time allotted, we expect this to remain more or less the same as in past years.
The XAT exam usually lasts for 180 minutes and has two sections: Paper-1 (duration 165 minutes; no time allotted for the individual sections) is the aptitude portion containing the first three sections mentioned above. Paper-2 (duration 15 minutes) contains questions from General Knowledge and is usually not considered in calculation of final XAT Score and Percentile. The table below illustrates the number of questions expected in each of the sections.
| | |
| --- | --- |
| Section | Number of questions |
| Verbal and Logical Ability | 26 |
| Decision Making | 21 |
| Quantitative Ability & Data Interpretation | 27 |
| General Knowledge | 25 |
| TOTAL | 99 |
Marking Scheme:
1 mark is awarded for each right answer

Wrong Answers

Penalty of 0.25 marks in Paper-1 only

No penalty in Paper-2

Un-attempted Questions

Penalty of 0.1 marks above a certain minimum (12 questions in 2018 and 8 in 2019)




No Penalty in Paper-2
PLANNED STRATEGY FOR XAT 2020
Here are some of the important things to keep in mind when planning a strategy for XAT 2020:
1. PENALTY FOR UN-ATTEMPTED QUESTIONS
An important point to ponder on is "Should I leave questions that are hard or lengthy, or should I take a guess and risk a higher penalty?"
Let us make a few assumptions to understand this better.
Say we attempt 50 questions out of the 74 in Paper-1. Now assuming an accuracy of 70%, we can expect the following:
Right Answers (35) => 35 marks

Wrong Answers (15) => 3.75 marks as penalty

Un-attempted questions (24) => 1.6 marks as penalty (0.1 each for 16 questions)
This results in a Net score of just under 30 marks.
Thus these are the broad implications:
Keep the total attempts in the range of 50-55 questions (assuming an accuracy of 70%)

Do take a chance with a few questions, but only if you can eliminate one or two choices; keep this number as low as possible

Definitely leave any question that is hard or seems lengthy!

2. VERY LOW CUTOFFS
There is enough "devil in the detail", as they say, in past XAT papers and the cutoff scores needed for the top colleges.
While the overall cutoff in the XAT is a measly 30-35 mark range (slightly lower for HRM as compared to BM), the sectional cutoffs in each of the sections is also in single digits (VA: 7-9 marks, DM: 6-8 marks, QA: 8-11 marks).
So what does this mean for an aspirant?
With the expectation of scoring just 1/3rd of the maximum marks in each section, and with just about 3 weeks of preparation time to go, it is as critical to have a clear "Study Plan" as it is to have an "Attempting/Leaving Plan" in each section. As discussed in the previous point since we are planning to leave 20+ questions it is better to personalize how we must identify these. Some pointers:
Do not attempt all the RCs. Traditionally one or more of the passages will be obscure and hard to understand (the mandatory poem is usually one of these), so it is better to leave them after a quick skim.

In Vocab-based questions such as Analogies, Contextual meaning or Word usage elimination of choices is sure to get you out of a tough spot or two.

In the QA-DI section try to include 1 caselet and 2-3 questions each from Arithmetic, Algebra and Geometry. Attempt only the easy ones (read this as 'the question types that I have practiced before') and skip everything else. Read on for more details on the same.
3. TOUGH PASSAGES, BUT HARDER QUANT?
Some opinions tend to hold the test of time. Such as "The QA-DI section of the XAT is the hardest section in the XAT". While this might have been true in the distant past, there are other areas to worry about in the exam now. A few passages in the XAT, if not all, will give you a hard time so the VALR section needs your attention and focus for the next few weeks!
All the very best, and keep watching this space for more useful material to ACE THE XAT 2020.
ANAND VENKATESAN
Director, Eptitude
Comments