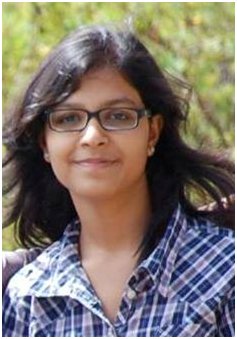 Mansvini Jain
CLAT: AIR 25
AILET: AIR 5
Eptitude's mentors not only skilfully guide the students in their preparation but also provide much needed motivation and attention. The faculty is very approachable and genuinely invested in their students' preparation. I owe the institute a debt of gratitude for the result that their excellent material, mocks, and mentors have produced. Preparation here was a pleasure.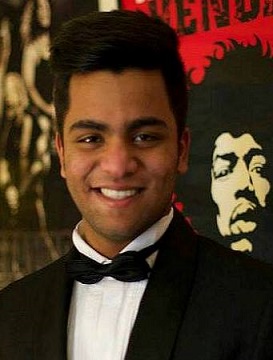 Sahil Rohilla
DU- JAT (AIR 77), SLS Pune, SCMS Pune
NMIMS Mumbai, NLU-M (AIR 849)
To be honest, I was like a man stranded on an island. Clueless about how to sail through the water and in what directions. I opted for Science in school, but somehow my interest never resided in it. After my boards, I joined Eptitude in a modest attempt to crack the various BBA exams. Not only did the faculty cater to my demands but also acted as a propellant for me to simultaneously study for the Law examinations. I never knew where my interests lied until this moment. Within a month of rigorous practice, doubt sessions and mock test I was able to clear SLS Pune, SCMS Pune, NMIMS Mumbai, NLU-M and secure AIR 849 in CLAT. The icing on the cake was an AIR 77 in DU-JAT which fetched me Shaheed Sukhdev College of Business Studies. I am forever thankful to Team Eptitude their constant guidance which helped me discover my potential and take me to heights I could only dream of.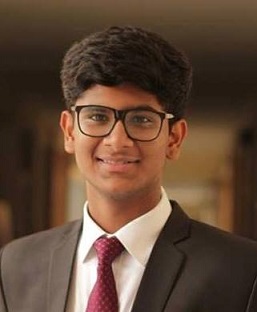 Anmol Mittal
NALSAR, NLU Delhi
My time at Eptitude has been amazing. The fact that the teachers here are not merely teachers but actually mentors couldn't be more true. At any point in time, and at whatever time of the day or the night, the mentors are available. The same topic is taught till the point you're extremely crystal clear with it and even then if one has doubts then all the mentors are one step away. Individual attention and classes and analysis of mock test scores are probably the strongest and the best areas of excellence for Eptitude.

I can't possibly thank Abhishek Sir, Anand Sir and Daanish Sir enough.Since all three of them have themselves studied at the best of the colleges, the regularly needed pep talk and a image of what awaits you in college is also easily available, and that drives you to work more than anything else.
br>With this, I'd like to end and say that Eptitude has been one good experience, and for all reasons and not just academic help.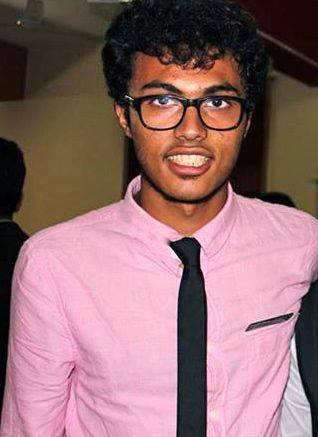 Lakshya Thukral
NLU, Kolkata
I joined Eptitude in April after my Board Exams for the Law Booster program. Initially, I was a bit concerned about completing my entire CLAT course in such a short span but Eptitude managed not only to finish it but also hold extra classes for topics that we found difficult. The teachers were very helpful in class and also made the extra effort to stay back after class and in the evenings to help with the preparation. What I liked most was the personal interest each teacher had in my work; they would regularly ask about my scores and gave me feedback on mock tests which was a confidence booster and helped me improve each time.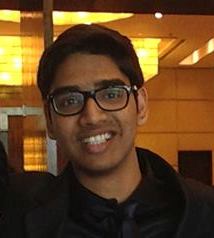 Mridul Bhardwaj
NLUO - Cuttack (CLAT AIR: 1136, State rank: 49)
It was such a pleasurable experience to be associated with Eptitude. The faculty of Eptitude are perfect example of ideal mentors. I got acquainted with the faculty through a career counselling workshop. The workshop was extremely interesting and enriching. At first I thought it was just a regular workshop, but as it progressed I couldn't cease to contain my amazement as to how well versed and thorough the faculty was. The faculty of Eptitude consists of highly qualified and accomplished mentors who have helped many students accomplish their dream of getting into the nation's top colleges.

Eptitude provides its students with rigorous mock tests and extensive supplements.This helps the students to harness their ability and lets them proceed towards their goals in a very planned and structural manner. Eptitude also conducts regular PTMs which help the students identify their strengths and weaknesses. This is especially useful as to help channelize our energy and time more productively.

I am 100% satisfied with Eptitude, and would like to recommend it any student who aims to get into top university in the collegiate level.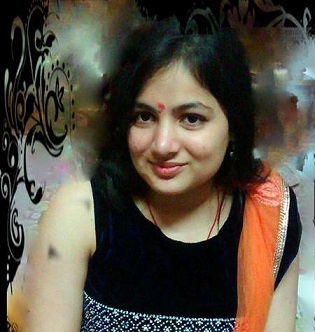 Shreya Yadav
NLU Bangalore, NLU Delhi
I would like to convey my heartiest gratitude to the entire team of Eptitude for their immense contribution towards my preparation for all the Law entrance exams that I appeared for. The study material was great and comprehensive covering all the relevant topics extensively. The faculty has been amazing all through. All the teachers went out of their way to help all students understand fundamental concepts and to clear our doubts. Eptitude has guided and supported me in every way. My experience with Eptitude has been fulfilling and enriching in the true sense. Thank you.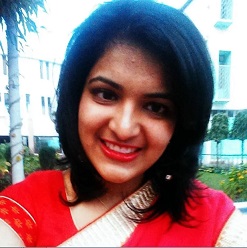 Shubhi Agrawal
NLU Kolkata
I am Shubhi Agrawal, and I studied in DPS RK Puram. I was a student of eptitude for a year and my experience with the faculty with nothing short of amazing. From the very beginning, teachers at eptitude were extremely helpful. They provided everything a student could ask for - loads of mock tests, even online ones for CLAT, personal attention to every student and a motivating environment.

All teachers were very approachable for doubts, and they were always ready to help, any time or day. They were patient with me, however silly my doubts may have seemed at times.My legal teacher was Danish sir, an NLSIU Bangalore pass out, and his classes were just unparalleled. Not a single legal reasoning question in CLAT and AILET came outside of his class notes. He also gave us extensive legal knowledge, current affairs and GK notes - which was a huge worry for me.

I owe all my success to my teachers at eptitude - Danish sir, Abhishek sir, and Anand sir. They encouraged and counseled me on every step of the way.

All in all, I would recommend eptitude to any student aspiring to do law. I can confidently say that no other institute will have faculty as dedicated and proficient as the faculty here. At eptitude, I wasn't taught law, I was taught how to crack the exam.