Testimonials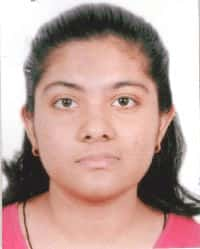 Akanksha Mathur
NLSIU Bangalore, NLU Delhi
I had enrolled in Eptitude for the 2-year law coaching programme. My experience was truly wonderful! The faculty is excellent. The mentors are experienced, nurturing and extremely approachable. They are always available,
...
both for doubt sessions and counselling.Their teaching is brilliant. I was able to cover and strengthen my concepts over the course of one year and was able to devote the next to practice due to their dedicated efforts in the classroom. Moreover, the mentors work personally with you, assessing your performance in mocks and helping you overcome your shortcomings,The material provided by Eptitude is beyond compare. It is designed to clarify, strengthen, and then test your concepts. The books, worksheets and mocks are exhaustive and leave no stone unturned in equipping you with the best tools with which to tackle your entrances. The weekly tests and mocks ensure that you never fall behind on your preparation. The GK notes and the weekly GK tests provided by Eptitude are comprehensive and adequately aid you in tackling one of the toughest sections.Eptitude truly is the best place from which to prepare for any law entrance!
Read More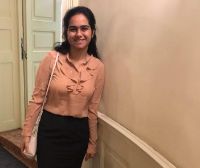 Varunavi Bangia
WBNUJS Kolkata, HNLU Raipur
Eptitude is not just any other coaching centre in the industry. It distinguishes itself and stands out because of its dedicated faculty, comprehensive study material, perfectly simulated mock tests and amazing infrastructure.
...
Throughout the year, the mock schedule included not just full length mocks but also sectional tests, term tests and topic tests. This enabled us to be thorough with the all the topics and strengthen our weak areas so that we are better prepared. The mantra at Eptitude which makes it different and a puts it a level above others is "Prepare with the mocks not for it". This is enforced by different questions in class sessions and study material and different sets of questions in mocks. This helped us in being prepared to solve a question that was new and different. The mentors at Eptitude are always available to solve our doubts and make-up sessions are also organised promptly.The final kick after the boards is always the most critical factor and Eptitude was able to adequately provide the students with the final push. The mentors doubled up as motivators and since they are from the best colleges in India themselves they were able to guide us better to reaching there ourselves. The mentors instilled a habit of looking at things logically and critically and I think that is what matters the most in any competitive exam.I would highly recommend prospective students to choose Eptitude over other coaching centres because true to its motto it does "mentor futures".
Read More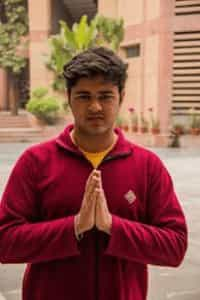 Sudev Singh
WBNUJS Kolkata
The best coaching classes for CLAT and BBA in Delhi NCR. Teachers are amazing, content and resources provided are excellent. Conducive and competitive atmosphere at the centre only helps children succeed in entrance examinations. If you're looking for a good coaching centre, look no more.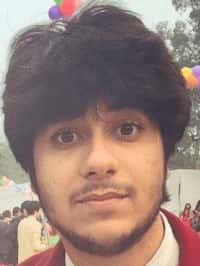 Yuvraj Rattan Mehra
NALSAR Hyderabad
Eptitude brings to you the perfect combination of professionalism and personalisation, which is vital for a student of any level, be it school, higher studies or aspirants for entrance exams, such as the kind that Eptitude prepares you for.
...
True to their word, Eptitude not only helps you prepare for exams but they mentor futures in every sense of the phrase. Each respective teacher is an expert in their field and have graduated from the top universities in the country, chances are, the very same ones that you seek admission to. It really doesn't get better than an alumnus of a college, somebody who has actually achieved what you can only dream of, teaching you the best tricks in the trade on how to get into your dream college. The teachers at Eptitude are really helpful in every aspect and give students one-on-one treatment, always ready to help whenever required, even after regular class hours, and that too not just for academic purposes. If you ever have questions, doubts or second thoughts, all you need to do is ask and you will receive practical advice, be it about career paths, study patterns or just about anything else in general. Seldom do you find people who get so involved in you, who take so much interest in you, just so that you can do better for yourself and end up on the right side of life. The teachers here really care. I took CLAT coaching at Eptitude and I can safely say that enrolling here was easily among the best decisions I have ever made in my life. I highly recommend Eptitude over and above any other institute in the business and I would also go so far as to say that if you enrol here and actually work hard, there is no need at all to join any other institute. Eptitude: Mentoring Futures is more than enough.
Read More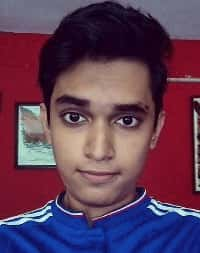 Harsh Vardhan Lahri
WBNUJS Kolkata
It would be a travesty to forego an opportunity to join a learning center like Eptitude. It is clearly ahead of its competitors, not simply in its world-class study modules and exam analysis,
...
but with its homely and kind faculty which strives to accommodate each and every student's different schedules and needs. It offers comprehensive study material and Eptitude's mock test analysis is on par with anything I have seen. Go ahead!
Read More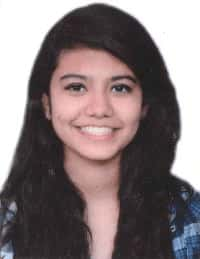 Devika Singh Roy Chowdhury
NLUO Cuttack
Amazing teachers, extremely helpful. Best Coaching Centre for CLAT & other law exams.Best in Gurgaon,without a doubt :)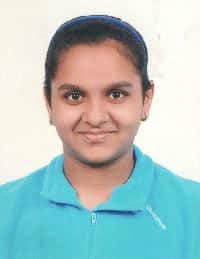 Mahek Gupta
NLIU Bhopal
Eptitude provides one with the best study material, dedicated faculty and a positive environment to study. It focuses on knowing the students individually and guiding them at each and every point. My experience was truly wonderful!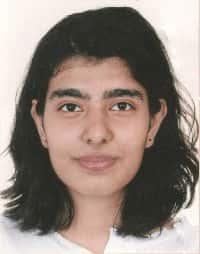 Bhavykirti Singh
NLU Jodhpur Symbiosis Pune IPUCET: 11th Rank
In my experience, Eptitude is one of the best coaching centres for law entrances such as CLAT and AILET. The faculty is highly qualified and more importantly, personally invested in and involved with the students.
...
The material provided, class lectures and online mocks, coupled with timely tips from the teachers has truly helped me perform much better than I had expected when I first decided to sit for law entrances.
Read More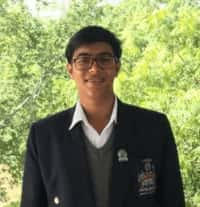 Aryan Yashpal
NLIU Bhopal, NLU Jodhpur
Eptitude is a centre where potential is recognised and nurtured. The faculty is the best one can possibly find in Delhi NCR. It is not at all commercial as the faculty knows the students individually. Classes are held on weekends and they also go to boarding schools for the same. Doubt sessions can be booked for the children who need help and they are very flexible with the procedures.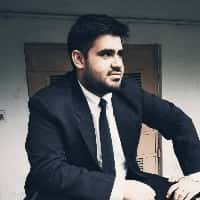 Gaj Singh Jaswal
NUJS Kolkata, NLU Jodhpur
I had enrolled for the 2yr outstation program at Eptitude and being in a boarding school we were lucky to have received proper coaching programme tailor mode to accommodate our schedule,
...
As for the study material provided - all the subject books were concise and to the point with lots of practise tests and problems in addition to the online account. The faculty is exceptional.Maths and logical reasoning were very lucidly explained.Legal aptitude classes are the best.I had a great experience at Eptitude and am thankful to them for my admission at NUJS, Kolkata.
Read More