Our Expert Panel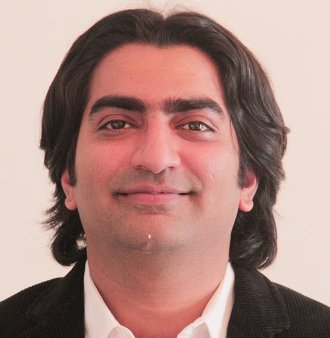 Anand Venkatesan

PGDM (IIM Bangalore), BE (VIT Vellore)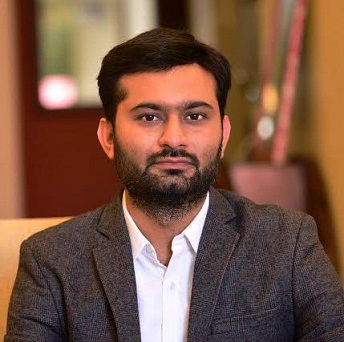 Abhishek Anand

PGDM (IIM Bangalore), B.Com Hons (SRCC)
Kaushik Burman

MBA (INSEAD), Blue Ocean Strategy Scholar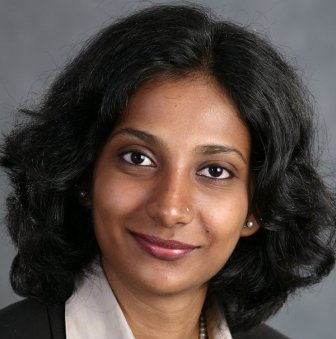 Sushmitha Krishnan

MBA (ISB Hyderabad), BE (NIT Pondichery)
Anand Venkatesan

PGDM (IIM Bangalore), BE (VIT Vellore)
Anand Venkatesan can never decide about numbers, logic and the world of quantitative aptitude – whether they are more passions to him or his professional indulgences? And he is similarly ambiguous about his love for biking and Led Zeppelin. In a world filled with men torn between their work and their passions, Anand, an Electrical Engineer from one of the most coveted institutes in entire Southern India (Vellore Institute of Technology) and an MBA from India's top B-School (IIM Bangalore), lives his passion for numbers every single day as a Quantitative Aptitude instructor. Having left behind a very promising career in one of India's leading FMCG companies (spanning responsibilities in Sales & Distribution, Brand Activation and Market Research) Anand now creates breakthrough results for students in the field of Maths and English Grammar.
Abhishek Anand

PGDM (IIM Bangalore), B.Com Hons (SRCC)
Beginning in 2010, Abhishek Anand has mentored hundreds of students for CAT, CLAT and GMAT. Andy has conducted several successful workshops all over Delhi – in IIT Delhi, in SRCC and in several schools. What sets him apart from several other people in the coaching and training industry is the astounding success rate of his students. His incredible energy in the classroom, his ability to connect at a personal level with his students and his quirky yet elegant approach to Logical Reasoning have made him one of the most sought after mentors in the country.
An SRCC graduate and an alumnus of IIM Bangalore, Andy is passionate about dance, trekking, photography, and the next student in whose life he is going to make a difference.
Kaushik Burman

MBA (INSEAD), Blue Ocean Strategy Scholar
Kaushik Burman is an experienced business leader with a broad depth of experience across leadership roles in Europe, North America and Asia. His sector experience ranges from transport, energy and fintech verticals – with focus on leading P&L, driving innovation and managing disruption.
He is currently leading business expansion at Gogoro, which is world's largest electric scooter and battery swapping network provider. Temasek, Engie and Generation Management are strategic investors in Gogoro.
Prior to Gogoro, he worked in Shell across Europe, Americas and Asia, across five different countries, leading diverse teams in sales, marketing and operations. At Shell, he evangelized digital adoption in the logistics and supply chain verticals and led policy & advocacy efforts at European commission and the prestigious World Economic Forum (WEF- Davos) on topics of global warming and climate change.
Kaushik has been a keynote speaker at select conferences on topics of "Future transportation & mobility", "Policy frameworks on addressing climate change", "Digital adoption in B2B"
Kaushik holds an INSEAD MBA, accorded Blue Ocean Strategy scholar as well as degrees from FMS-Delhi and BE (Distinction) in Mechanical engineering from India. He has also completed executive programs from MIT and UCLA on AI & Blockchain applications.
He is also INSEAD certified coach for executive programs on strategic disruption & digital with clients such as Schneider Electric, J&J.
Sushmitha Krishnan

MBA (ISB Hyderabad), BE (NIT Pondichery)
Sushmitha Krishnan passed out from Indian School of business in the year 2010. A rich professional experience complemented with out-of-box thinking capabilities and the thirst for pursuing something challenging and completing it to perfection, makes her the 'go-to-person' for all our endeavours. Her multi-functional experience spans across functions – consumer-focussed market research, product innovation, new product development, product lifecycle management, supply chain management, consumer feedback – and extends to both industry and consulting domains.
She is presently working for a well-reputed strategy consulting firm. She has won many awards both for academic and non-academic achievements and is a national level debater. She is one of the interview panelists for B-School recruitments and is regularly invited by ISB for conducting resume review workshops.
Aditai Puri

MBA (ISB), B.Com Hons (Hansraj College)
Aditai Puri is an Economics graduate from Hansraj College, University of Delhi. Post his undergrad, Aditai worked with McKinsey and Company as a management consultant for 3 years. He was the only undergrad in the country to secure offers from all the 4 big consulting firms - McKinsey, BCG, Bain and AT Kearney. After working with McKinsey for 3 years, Aditai decided to pursue his MBA from the Indian School of Business (ISB); he went to ISB on a 100% scholarship and his MBA was funded by McKinsey. He is rejoining McKinsey post ISB to continue from where he left off, sometime this May.
Ayushi

MBA (ISB), B.Com Hons (Delhi University)
Ayushi is a Bcom Hons graduate from the University of Delhi. Post her undergrad, she worked with EY India for 1 year and then with a boutique management consulting firm for 2 years. At the end of her 3 year work stint, she decided to pursue her MBA from the Indian School of Business. Interestingly, she scored a 98 percentile in CAT. At ISB, she was one of the first to be placed and has secured a job at Amazon for the role of a Program Manager. She is scheduled to start working in April/May 2020.
Sucheta Hota

MBA (XIMB)
Sucheta (XIMB) is a HR professional with over 20 years. SHE has worked with the Big 4 consulting firms advising clients with their business issues. She is currently taking a break to pursue her passion in theater.