Testimonials

Soumya Patel
IIM Bangalore & Kolkata
The mentorship that I got from Abhishek and Anand Sir was instrumental in converting 9 out of 10 interview calls. The sessions conducted were enlightening and filled with accelerated learning. Apart from these sessions, I also received personalised mentorship and feedback, suitable to my needs. The mock interviews and continuous help with my essays prepared me so well that most of the B-school interviews seemed like a cake-walk.
Jitendra Yadav
IIM Lucknow
I find myself lucky to meet Abhishek and Anand Sir during my preparation for CAT. From the conceptual clarity to nuances of attempting paper and utilizing time most effectively; they have made sure that we understand each and every aspect of the B-School selection process. They not only boosted my confidence in clearing the CAT exam but also helped me in preparing for the second stage (GD-PI). Several boot camps, GD-PI trainers from the industry helped me lot in preparing for the second stage of the process. I managed to convert most of my calls. I will always be thankful to my coaches Abhishek and Anand Sir, without whom I could never imagine my journey to be a successful.
Akash Gupta
IIM Kolkata
I was mentored by Abhishek and Anand sir, I had been attempting CAT for three years and although improving a bit each year, was still was lagging behind somewhere and I wasn't confident enough going into the interviews. Confidence is directly proportional to the preparation and awareness. And Abhishek and Anand sir helped me to get aware of myself, my confidence to shoot up upwards. They arranged their timings, and took my interviews and conducted GDs whenever I needed them according to my time on weekends. And in the end, they ensured I was ready for the final hurdle, and I was so full of confidence going into the interviews that I thought it's just a formality and I was sure of my selection, and sure enough, I got selected in all the interviews that I had to give, and finally landed into IIM Calcutta. I would always be indebted to their efforts and focus that they provided to me. Thanks Abhishek sir and Anand sir.
Dikshant Sachdeva
MDI Gurgaon
When I had to prepare for CAT, I was guided by Anand sir and Abhishek sir. Apart from teaching, they were throughout there whenever I needed any help regarding CAT or any forms or interviews. They would be available at any time you call them and try to help you out the best possible way they can. I would not have cracked my interviews had both of them not helped me improve in each an every aspect of it. I could crack really good B-school interviews and could get a good score only because of them and would like to thank them for the effort they put in each and every of their students.
Prashant Singh
IIM Kolkata
The guidance I received from Abhishek and Anand sir help me immensely in my prep. Their focus on every individual is what differentiate them from other institutes. Specially the GD PI part which helped me in converting all 11 interview calls including and finally getting into IIM Calcutta. Prashant Singh Converts (2014) : IIM C L K I , All new IIMs & NITIE.
Amitesh Sharma
IIM Kolkata
With two failed attempts at CAT, I decided to join classroom program under the guidance of Abhishek and Anand Sir. One year later I was able to successfully crack each and every call I appeared for and finally got admission in IIM Calcutta. The journey was not easy as I was barely able to touch the cutoff (85 percentile) in Quantitative section and used to score way short of cut off in Verbal section. It was the guidance, help and support of Anand and Abhishek sir that made all the difference. Concept clarity, way of attempting and more so understanding the pattern (which is very important in CAT) and practice of questions helped me build the foundation. Personal doubt sessions helped me clarify all my doubts. Both Abhishek sir and Anand sir helped me in identifying my strength, weaknesses and mistakes during individual mock analysis. The support and guidance was always available on demand. That made all the difference and by following their guided approach I was able to improve my performance day by day and finally scored 99.8%.

The effort put in by sirs further increased in next phase of Group discussions and Personal Interviews. Numerous GDs and PIs were conducted to develop the quality. In order to imitate the exact situation at the day, GDs were conducted at different places with different batch of students and PIs were conducted with interviewers arranged from various industries and areas during numerous workshops. Proper feedback was provided to improve the performance.

In short sirs provided all kind of quality help and personalized attention that is possible and is required to crack the selection procedure of any premium B-school. I made through IIM Calcutta because of Abhishek and Anand sir.

Thank you sir for all the help and support. I strongly recommend Eptitude to all aspirants of CAT and other premier MBA entrance examinations.

Rishabh Khandelwal
FMS Delhi
The two major qualities you look in any teacher is: Approachability and quality of the teacher to understand the student. Of course, teacher should be smart and intelligent enough, but if you have both the faculty as alumnus of IIM Bangalore, you can't expect more on this front. The biggest asset of being a student of Abhishek Sir and Anand Sir is the connection they make with you at personal level. They will quickly assess you , your mental capability, your roadblocks for preparation and then will work at individual level to improve. The other brilliant aspect of their teaching is a structured approach. As it is rightly said "CAT is about smart work and not hard work", you will actually learn how to study in a smart way.
Ravi Katiyar
IIM Ahmedabad
Proper and timely guidance from your instructors and it's inculcation in your approach to prepare for CAT is the key to success. Abhishek sir and Anand sir form a perfect team and bring at one place the complete package of all round experience and updated knowledge in this arena. I studied for CAT and successfully converted all major institutes like IIM-A, B, C, L, K, FMS, MDI and several others. This involved a lot of self studies and a focused approach, and proper and timely guidance from Abhishek sir and Anand sir helped me achieve this feat. They helped me formulate individual and customized approaches required to crack and convert all these calls.
Akshay Pant
XLRI
I have been guided by Anand sir and Abhishek sir during my CAT preparation at Eptitude. Their teaching techniques and approachability during and after class is something that helped me crack XLRI. Their wit and humour makes classroom learning fun filled. I have also been guided by both of them for my GD/PI. Their knowledge of the industry and their contacts that take special guest lectures were very helpful. I wish them all the best for their future endeavours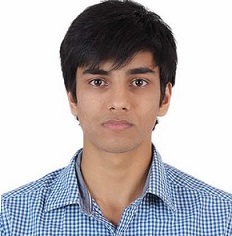 Abhishek Naulakha
IIM Ahmedabad
I had joined Eptitide after my peers recommended it to me for the best available preparation for the PI round for IIM interviews. What I realised on joining, however, is that the institute is more than just that. The institute provided me with personalised sessions on topics such as management consulting, investment banking, etc. apart from the various mock PI rounds. These equipped me with the armoury that was essential to win on the battlefield, which is the IIM interview. In particular, I remember a mock interview with Mr. Abhishek Anand, an interview which in retrospect was a complete disaster. And my actual interview went along similar lines, except I was equipped with handling it properly. I wonder what would have happened had it not been for the all round development at Eptitude that helped me crack the IIM-A interview. I thank the entire Eptitude team for their dedication and help in helping me and my friends conquer what is dreaded as one of the most unpredictable interviews in India.

That Eptitude is also coming up with its CAT prep module is heartwarming news. Having gone through their course, I am so sure that the institute will leave no stone unturned in preparing an individual with the skills required to get into the top business schools in India. My best wishes to them.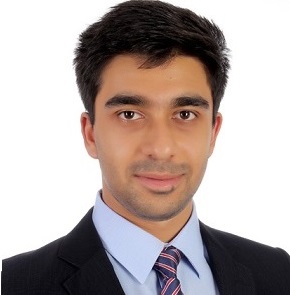 Maullin Sapra
SRCC, IIM
Interview preparation at Eptitude was not just interview preparation. My primary points of contact were Abhishek sir and Anand sir, and they made sure that they went a step ahead of what anyone else was willing to. The entire experience was more of a self-realisation process. Of course, I was trained extensively as to what to say and not what to say in an interview, but a larger takeaway for me was genuinely realising what I wanted to do in life. They went to the extent of calling industry professionals to interact with us and tell us what their particular industry was like. There were 'gyaan' sessions, WAT sessions, AWT sessions (Yes, they are different. If it wasn't for Eptitude, we would have never known) and mock interviews. Having been through the rigours of numerous interviews, they knew what can be expected and made sure that each and every area is covered. By the end of the course at Eptitude, I felt a certain sense of confidence that may have been lacking before. Having every word I spoke scrutinised in the mock interviews, I learnt how to handle these situations well, which eventually helped me to crack the actual interviews.

Abhishek and Anand sir are alumni of IIM-B. They have been there, and done it all. Right from the onset of my interview preparation course, they were highly confident of their teaching methods. Looking back now, I can see why. Sitting with them gives you the feeling that you're interacting with veterans. Eptitude is coming up with their CAT test preparation module this year, and I have 100% trust in them to get the results. One thing I can vouch for is the amount of personal attention one can be sure of getting at Eptitude. Be it CAT preparation or interview preparation, there are always some areas in which an individual is weak and some in which he/she is strong. The best preparation course, in my opinion, is one which can identify these strengths and weaknesses, working on the weaknesses and honing the strengths. Having been in their classroom, I can guarantee that nobody else can do this job better than Eptitude.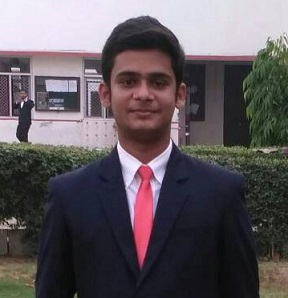 Boibhav Bose
IIM Ahmedabad & Lucknow
Anand sir and Abhisek sir are awesome teachers and mentors, who know exactly how to bring the best out of every student. Their energy in the classroom, depth in the subjects and personal commitment to every student's success is unparalleled. For anyone aspiring to not only clear CAT but actually get into IIMs, I highly recommend Eptitude classes.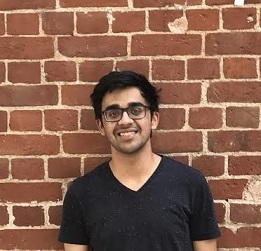 Sanyam Gupta
IIM Ahmedabad
I am forever grateful to that friend who called me up as I was sleeping one afternoon, to tell me about Eptitude's first class for our upcoming series of interviews, GDs and WATs for MBA College admissions. I remember rushing to reach the class on time and sitting among a bunch of anxious fellow call-getters.

It feels odd to call Abhishek Sir and Anand Sir our teachers as they were always more of our friends and overlooking mentors who would not just show us the way, but walk the path with us. I nagged them enough by repeating the answers I had prepared for interviews again and again till I could perfect them. I'm quite sure by the end of it, Anand Sir could have given my IIM-A interview himself, as Sanyam Gupta. Through all the nagging and anxiety, they were always as approachable as possible, be it in class or on a phone call at 12 in the night. And going ahead, I'm sure they will still be our mentors through the next phase of our life in a B-School.

The approach that Eptitude followed was unique in the way they built from the basics to explain each concept to us. We could sit for as many mock PIs and write as many mock WATs as we wanted, and we would get back detailed feedback for each that ultimately made all the difference.

Almost each one of those anxious faces from that first class is smiling wide and bright today. As for me, from the classrooms of Eptitude, I will now step into the classrooms of IIM-A very soon!

Vaibhav Chowdhury
IIM Kolkata
After getting interview calls from the prestigious IIMs, I got a little overwhelmed as to what next ? Joining Eptitude at that point of time was probably the best decision I took. The mentors not only prepared us for every scenario that the interviews could offer but also helped us understand what is truly needed to crack them. We had people from the industry coming in with their insights and the personal mentoring sessions helped me sharpen my perspective which helped me a lot when I entered the dreaded interview room. Overall, a great experience, a friendly learning experience and a must for students who not just want to crack interviews but add value during the process.

I am really sure that the CAT prep module will serve to simplify difficult concepts and the mentors will personally help everyone tackle each topic with their unique and novel fundas. Their insights and perspectives will help every test taker with strategies to get the maximum out of their efforts. I would suggest ever CAT aspirant to go the Eptitude way.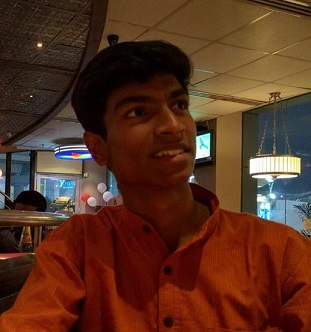 Sandeep Sagar Behera
IIM Kozhikode
The day i got an email from iim ahmedabad i decided to give my best. I was a student of time centre and i went to attend some gdpi classes there. One day my friend mentioned about eptitude. Initially i preferred this to time because it was near to my place which made it covenient as i live in north campus. But later i realised that the amount of effort and personal attention i got in eptitude was more than time. I realised my strength and got ways to tackle my weaknesses. The best part is the one on one session about your life. It made me rediscover myself.

At Eptitude I was mentored by two iim bagalore graduates who have a taste of corporate sector as well as have taught students for competitive entrances for years. They surely have the 'mantra' for interviews and are coming up with a cat modules. I would advise my juniors to go for eptitude because eptitude did it for me and it ll do it for them too.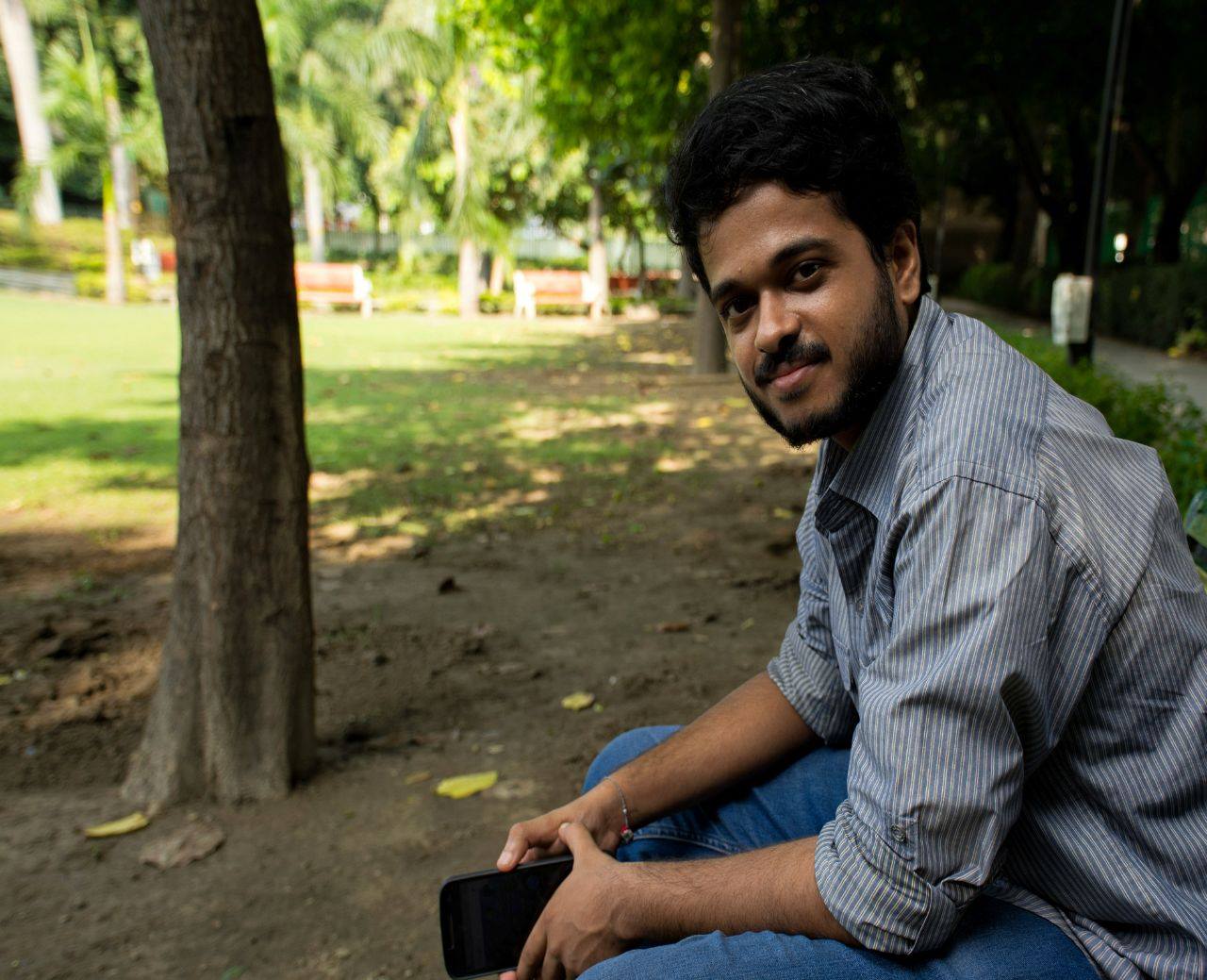 G Hari Shankar
IIM Ahmedabad & Bangalore
I joined eptitude because I had met Abhishek sir during a bus journey and i was captivated by his infectious energy. So I knew that if I had to convert my IIM calls, i needed a team of his likes to guide me through it.

What followed next was, pinpointed feedback, real life sessions and extremely knowledgeable subject sessions.

Alas! I could crack IIMA all because of the prep and coaching that I have received from the team.

Also, my journey at SRCC was also kickstarted by efforts by Abhishek sir. He is the one who guided me on how to be at Citibank, which laid the foundation for further placements.

Overall, my experience at Eptitude has been life changing to say the least.

I have taken coaching from career launcher and time institute for clat exam and cat exam respectively and I can openly confess that both of the respected centres do not have a stake in the performance of the pupils. Eptitude is marked by personal attention and developing tailormade recipes for your success.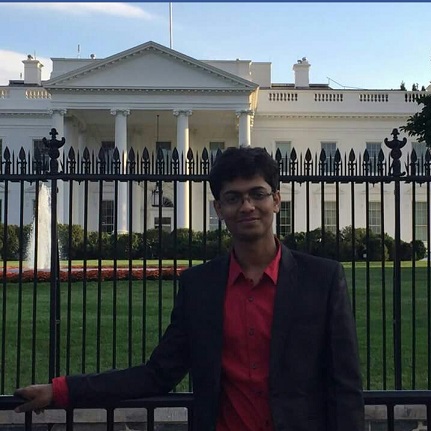 Harsh Agarwal
IIM Ahmedabad
I enrolled for the interview preparation modules offered by Eptitude after my CAT results. The promise of personalised attention by experienced mentors and the "guarantee" of ensuring final selection in my dream B-school were the unique offerings of Eptitude. Having successfully gone through the phase of preparation with them, I can vouch for the commitment that the mentors put in towards each student in the classic. The mentors here play the role of a friend and go beyond the conventional teaching methods to deliver results. Classroom sessions by expert faculty, constant feedback and an open learning environment were some of the attributes I best liked about Eptitude.

Going by their experience and commitment and having experience their teaching, I am sure that they will deliver the same results in their CAT preparation modules. They have the right attitude and resources to deliver the best. I wish them all the best.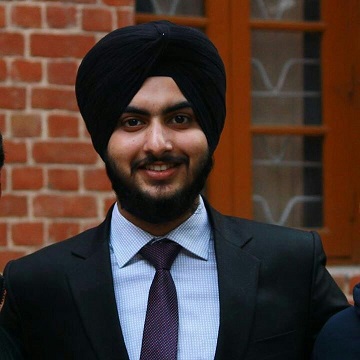 Harsimran Singh
IIM Ahmedabad & Bangalore, IIFT Delhi
The period after CAT results is a period of insecurity,given the huge weightage to the l WAT/PI in the admission process of IIMs. It was this insecurity which lead me to enroll for Eptitude classes, which was at that time still a new and upcoming venture that promised absolute results through their well-decorated team of mentors. Fortunately Eptitude lived up to all their promises and helped me crack my dream B-School interviews. The USP of Eptitude is the flexibility they provide. The whole pedagogy is student-centric.The teachers teach what the student wants to learn. The level of individual attention provided here is unmatchable. Seminars by industry experts and subject experts, regular feedback on your performance, non- judgmental environment which allows you to express yourself are some of the unique prepositions of Eptitude. The faculty here plays the role of your mentor, guide, counselor and above everything your friend.

Judging by the commitment and dedication shown and the capability of the whole Eptitude team, I can safely vouch that their CAT test module will be one of the best in the market. Like the tremendous success Eptitude achieved with their inaugural GD/PI prep batch, i have no doubts that the CAT preparation batch will scale the same heights as well.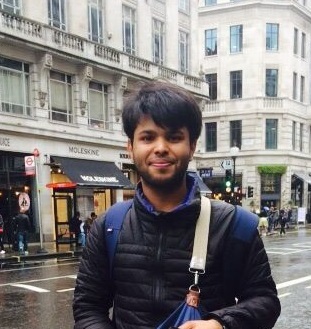 Harsh Singhania
IIM Lucknow
Well, I've always had a fear for interviews in my life. Be it the ISB interview or any company interview. At Eptitude Abhieshek sir and Anand sir were the one's who made me believe that even after ruining approximately 10-15 interviews I can improve. I would call them at 10 pm and they would be there to solve my problems. They actually understood the situation and the one on one sessions(I took a plenty of them.) did prove the be beneficial for me.

Being a TIME student myself, I would recommend you guys to go for eptitude as the faculty here will work on you and not on what the whole batch requires. We commerce grads have a different mindset and I would say that Eptitude is the right place for us. (Considering 90% of time batch constitutes engineers) Moreover, Abhieshek sir himself being an SRITE and an IIMB alumni is a credible source who can actually help you build your future.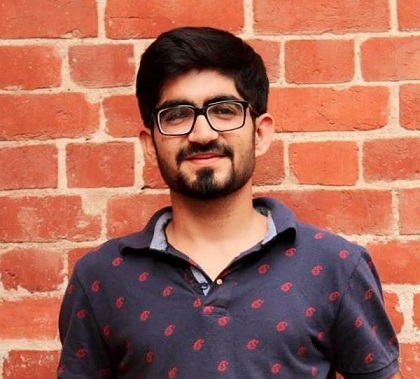 Chirag Sukhija
IIM Shillong, MDI Gurgaon
For me, my CAT marksheet was not just a scorecard. It was something which brought with itself satisfaction coupled with a feeling of intense thrill and agog.

Anecdotes shared by seniors vividly showcased how meticulous are the premier MBAs institutions in handpicking their admits. Undeniably, preparations for them were not possible in isolation.

Fortunately enough, I was introduced to Eptitude. For this was the institution which shaped my path to the MBA college I had aspired for. Everything, from minute advices on dressing myself to detailed discussions on acing interviews and GDs, became indispensable assets of mine.

I cannot thank Eptitude and its esteemed faculty (particularly Abhishek and Anand Sir) enough. Having said this, what I am more grateful about is the way in which Eptitude has moulded me as a person. Introspection after classes and self-analysis in between interviews helped understand where I stand, and what I have to do to make me reach my destination. Each interaction taught me something new and each word of advice from my mentors instilled in me the confidence to embrace my fears. My mentors were always available and I could discuss the deepest of my insecurities with them. In conclusion, I would like to thank Eptitude.