Career path of an Investment Banker
Eptitude Admin
- 4 years ago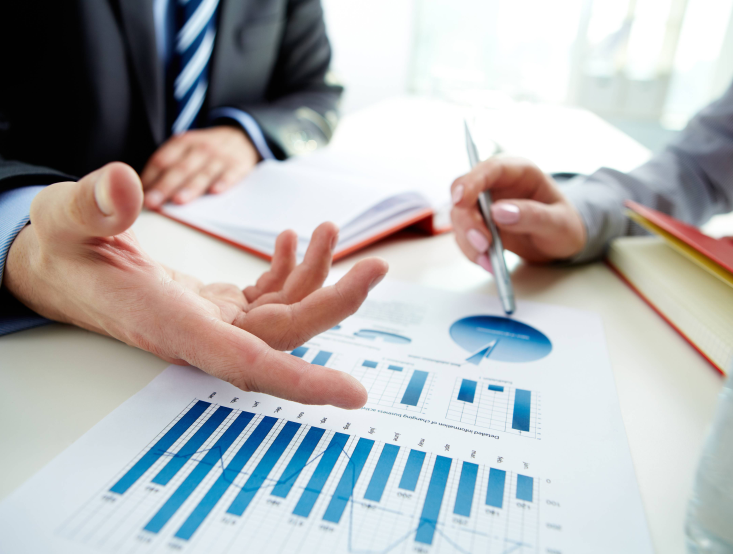 In order to start, run and grow a business a firm needs investment in terms of capital and it also needs to make sound strategic decisions. Investment bankers play a significant role in helping firms raise capital and making such decisions. To deliver these responsibilities an investment banker is to acquire and hone multiple skills during the career path.
Investment banking helps a firm or client in broadly two ways: - Research division – listed companies, equity's brokerage division,
Raising capital for the firm – this could be in the form of equity or debt.

Helping firms in strategic decisions involving mergers, acquisitions and divestments
Career path of an Investment Banker –
First two to four years - At this stage the role is that of an analyst and involves doing ground work for sales pitches and ground work for execution of client assignments. A major proportion of time is spent on quantitative analysis, that is, number crunching, analyzing the financial statements of clients, doing sector research, making presentations and so forth. Also by working on different projects an analyst is expected to gain a deep understanding of dynamics of different industries, key drivers and top competitors of different industries. They are also expected to understand how the valuation of businesses is done across industries.
Skills required at this stage –
Solid foundation of finance – An analyst is required to analyze the financial statements of the client and present the financial picture of the client's company. A thorough understanding of various financial ratios and measures is a must.
Excel sheet will be your best friend or it could be your nemesis if you are not comfortable with it.
It won't be wrong to say that an analyst breathes, sleeps and eats excel sheets. All the number crunching will be done on excel sheets.
Analytical skills
This skill is at the core skill required to be a good investment banker. A good investment banker knows how to take meaning out of loads and at time diverse chunks of information.
From fourth to tenth year –The role is that of an Associate or Vice President and involves interaction with the clients. In most investment banking firms an associate is expected to manage clients and is not given the task of acquiring new clients. During this tenure the associate / vice president becomes an industry specialist. At the maximum he will become a go to person for two sectors. As already stated the key roles during this stint are that of client management and transaction execution.
Skills required at this stage
All the skills from stage one.

Basic industry and regulatory aspect that impact the industry. Also broad understanding of taxation issues is extremely helpful.

Good interpersonal skills – The key task at this stage is to manage the clients. The ability to build a good relationship and to create an environment conducive for information sharing is an asset. An associate interacts with various parties like regulators, lawyers, representatives of clients and so forth and thus managing relationships is a key skill during this stint.
10 years and above – Director - This is the senior most level and at this role the prime responsibility of the director is to get business for the company. The director is to constantly prospect, meet potential clients and sell company's services to the prospective. In majority cases a director gains specialization in a particular product or sector.
Skills required at this stage
Networking skills – This industry like many others works on positive references. Good work done in stage one and two could be leveraged only if the banker is able to build relationships and contacts in the industry.

Creativity –At times business is generated by making a prospective client aware of a problem or of an opportunity that the client is unaware of. The director needs to be creative enough to market such a proposition to the prospective client.
Note: Investment Banking is a wide stream and scope of this article is the advisory division of an investment bank. I have not delved much into the research and the equity brokerage division of an investment bank.
In order to create awareness about investment banking and other professions Eptitude conducts various workshops at colleges. We also conduct webinars wherein we discuss the chosen industry with an industry professional. If you want to get such workshop conducted at your college or organize a similar webinar drop in a mail at abhishek@eptitude.co.in.
Comments