LATEST ENTRANCE EXAM NEWS AND UPDATES FOR CLAT AND OTHER LAW EXAMS IN 2019
Eptitude Admin
- 4 years ago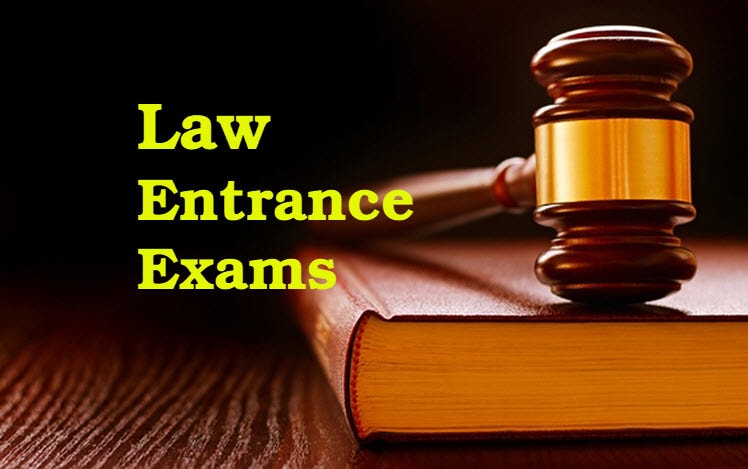 Law is a popular course and it's not uncommon for even students of Engineering or Medical streams to get into the NLUs, although those from Humanities and Commerce streams consider it more often. These days law students can prepare anytime; and from anywhere - if they have the focus and the dedication. Online resources are available, most of it entirely free: CLAT & AILET papers with detailed solutions, Static + Current GK + Mocks + Practice tests. Or form an online study group with other CLAT aspirants in this community to #AcetheCLAT. o meet around you. Such resources are extremely popular as one gets variety as well as a study cohort; especially for those aspirants who don't have access to regular classroom classes.
Are you looking for the latest updates and news related to CLAT and other Law Entrance Exams 2019? Let me update you with the important info here..
CLAT 2019
The Common Law Admission Test, 2019 will be conducted by National Law University Odisha, Cuttack (NLUO) in 2019. The CLAT 2019 examination have been postponed due to elections this year and will be held on Sunday, the 26th May 2019 (3:00 PM to 5:00 PM) am. The last date to apply for the same this year has been extended beyond 1st March 2019 this year too The CLAT 2019 examination will be held in OFFLINE mode (pen & paper-based test). The number of CLAT participating institutes has increased this year. So the number of seats has also increased. There are a total of 2600 on offer through CLAT 2019.
AILET 2019
This year, AILET 2019 is scheduled for May 05, 2019 in offline mode (pen and paper based). AILET Application Form will be available from January 4, 2019. Visit the official website of NLU Delhi i.e. nludelhi.ac.in to access the form. The last date to submit AILET Application Form is April 7, 2019 and there is no provision for filling the form by paying a late fee.
LSAT 2019
LSAT 2019 exam will be held on 26th May 2019. The exam will be conducted through pen and paper based (offline mode). Application Form has been released from 16th October 2018. The last date for registration is 15th May 2019. There is no offline mode provided to apply for the LSAT exam. The LSAC will provide the LSAT Result 2019 on 1st June 2019.
SLAT 2019
SLAT 2019 will be conducted on May 4, 2019 in online mode. The registration for SLAT 2019 started on January 24, 2019 and the last date for registration is April 15, 2019. The application form of SLAT 2019 has been made available online. 840 seats are offered through SLAT 2019.The University will announce the result of SLAT 2019 on May 14, 2019 in online mode which can be viewed from the official website. Admit Card or Hall Tickets will be made available to the candidates who successfully complete the online registration process on 20th April 2019.
IPU-CET 2019
IPU CET 2019 entrance exams will be held in the month of April and May. The exam dates are not released yet. IPU CET 2019 Application Form will be accessible via online mode in the month of February 2019.Pattern and Syllabus varies course-wise. However, the exam will be conducted through offline (pen and paper based) mode. It will be conducted in OMR pattern.
UL-SAT 2019
ULSAT 2019 Date Announced. The exams will be conducted between April 29, 2019, and May 05, 2019. The ULSAT 2019 Application Form is available online on the official website. The last date to apply is April 25, 2019. The candidates can appear for the exam in both online as well as pen and paper (Offline) mode.
Are you looking to crack CLAT 2019? Eptitude one of the best online coaching for CLAT brings you a complete online preparation program for CLAT and other law exams. We give our students the same experience which is available to a classroom student.Our topic wise practice, CLAT mock test series, followed by CLAT previous year question paper with answers constitutes our CLAT study material. The video lectures run in perfect with the study material to produce best possible results. We welcome law aspirants to make most of our law exams online coaching!
Comments